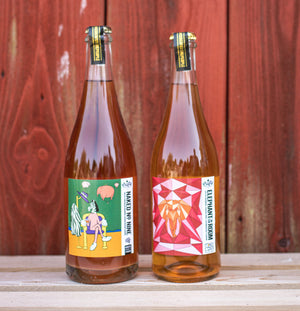 pioneers of the craft cider movement
Our Cider Story
Forget craft beer – the craft cider movement has arrived, and so has crafty nectar's craft cider subscription service, which will give you access to unique, craft ciders from across the UK.
Craft cider subscription
How we started
Crafty Nectar cider subscription was born – the craft cider movement has arrived, we inspired a #craftciderrevolution which gave the good people of the UK access to unique, craft ciders.
What we Stand For
There's a desire to connect with something small, something crafted, something local. It's about high-juice content. How better to do it than deliver cider right to cider lovers' doors each month?
Local. Craft Cider. 100% Juice
We champion UK cider made from small-batch cider with 100% freshly-pressed juice. All of our ciders are made with passion, taste of the land (terroir) amd are naturally vegan-friendly and gluten-free
Sustainability
It's at the core of what we do. 100% recycled boxes, one tree planted with every order and we're plastic free and are proud of it!
#CiderForThePeople
Our Evolution
From UK's no.1 Cider Provider to an adventure into crafting it ourselves. We decided to put our knowlege to the test and produce our own ciders.
Shop Our Range
Crafty Nectar Cider Co was born
The finest craft ciders unbound by tradition to inspire a new generation of drinkers.
Innovating to Create the UK's tastiest ciders
We look, listen, learn what people want to inspire the next generation of drinkers. We've got the world's largest cider community and get 'on the pulse' feedback from over 80,000 cider lovers
100% Fresh Pressed Premium Ciders
We use only the finest ingredients from world beating Yorkshire triangle rhubarb to freshly foraged blackberries. Vegan-friendly and gluten-free - you won't see any additives, flavourings in our core range.